TERESA SANCHEZ, PEOPLE FOR PEOPLE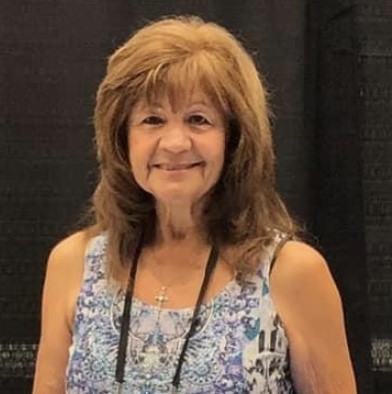 A HEART FOR HER COMMUNITY
If your nature is to leave everything better than you found it, and a passion to personally engage with each person you meet defining everything you do, you will make a difference. For over twenty years, Teresa Sanchez has been making an incredibly positive difference in the Yakima Valley, through her volunteer service and strong commitment to her community.
Teresa came to People for People in 2012 to work as the Operations Supervisor for the Greater Columbia 2-1-1 information call center.  This was after her "retirement" from UCLA Medical Center where she had worked for 30 years.  Teresa grew up in Santa Monica, California; her large family includes two sons, a daughter, numerous grandchildren and many nieces and nephews – her family is her pride and joy!  Teresa met her husband Rick Sanchez over 25 years ago at UCLA.  After they both retired, they traveled for several years throughout the United States and Mexico.  Shortly after this first "retirement," Rick accepted the position of Chief of Police in Wapato. With this move to the Yakima Valley, she and Rick immersed themselves into the community, volunteering in various capacities to help improve the lives of their friends and neighbors.  Teresa served on the boards of the Yakima/Morelia Sister City Association, the Hispanic Chamber of Commerce, NAMI, Catholic Charities, and the Latino Professional Association of Central Washington, just to name a few.
Her impact through her current position with People for People cannot be measured.   She has such a strong passion to engage with people and to leave everything she touches better than when she found it.  As 2-1-1 Operations Supervisor she worked closely with the Department of Commerce's Earned Income Tax Credit outreach campaign, which led to connecting with the Yakima County Asset Building Coalition and the local AARP Volunteer Income Tax Assistance Program.  Her efforts have connected thousands of people throughout the county to free tax assistance.  This has truly been a passion project for Teresa.  She is currently a Board member for the Asset Building Coalition and has loved working with the Coalition in providing this critical service to so many seniors and low-income people, ensuring they can file their taxes for free and with confidence.
Giving back to her community is truly in Teresa's DNA! To say that she has positively impacted her community in so many ways is an understatement.  Her kindness, positivity, work ethic, and passion to better her world leaves an impact that will be hard to replace upon her retirement in January 2023.  She is to be celebrated and thanked for all she has done for Yakima and for the amazing person she is!  And knowing Teresa, she will continue to be a positive force in our community.